Sam Harrisson
Paul DesLauriers Band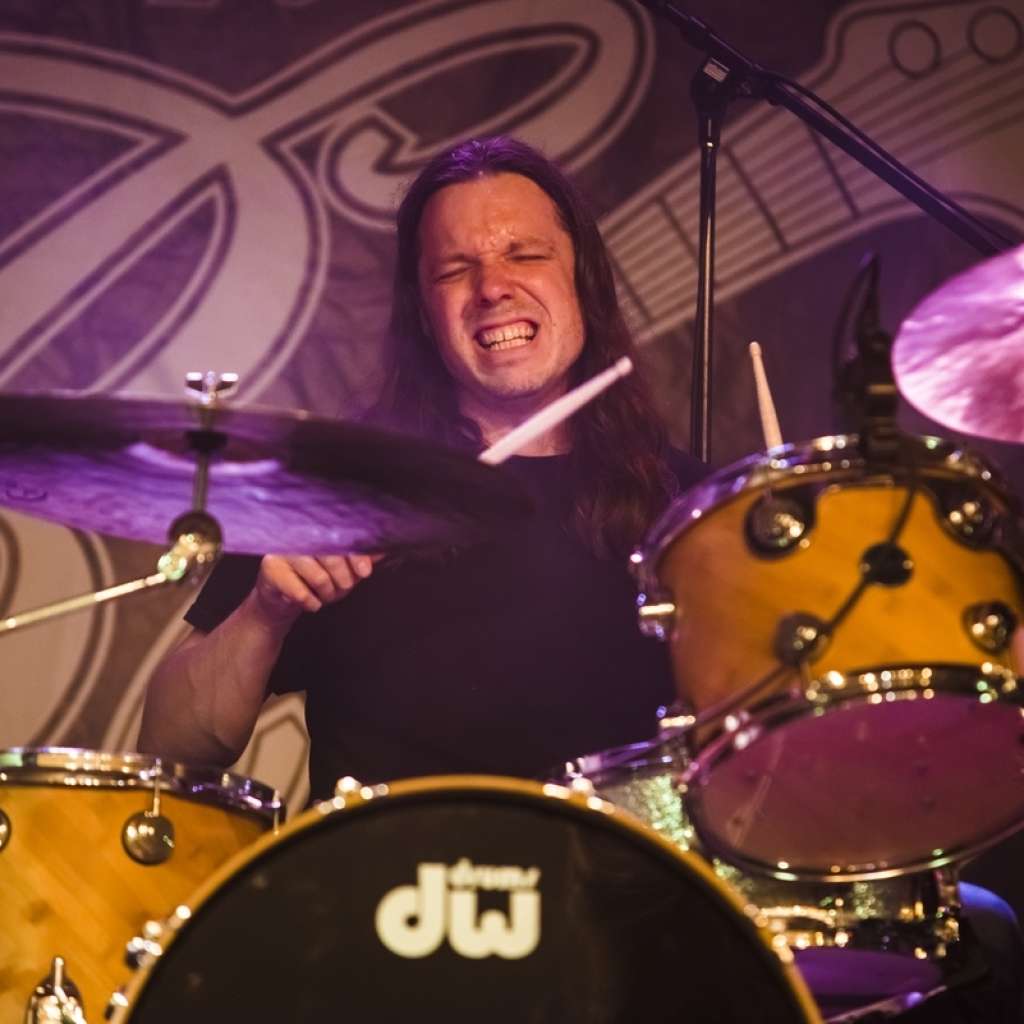 Montreal-based drummer Sam Harrisson has made a name for himself throughout his 24-year career.
His talent, versatility and work ethic have made him the first call for many producers, artists and musicians over the years. Sam is a three-time Maple Blues Award Drummer of the Year nominee as well as the recipient of eight Quebec Lys Blues Awards.
Sam is currently touring with his power-trio blues-rock band The Paul DesLauriers Band (The PDB), promoting their self-titled album, released in 2014 to rave reviews. The album reached the #1 spot on the iTunes Canada Blues Chart within the first month of its release. A European tour is in the works for 2015.
Some significant past and present collaborations, both onstage and in-studio, include Grammy Award winner Jennifer Gasoi, multi-platinum and gold-selling artists Corneille, France D'Amour, Éric Lapointe, Nanette Workman, Gage, and Offenbach, in addition to successful artists Steve Hill, Hubert Sumelin (Howlin' Wolf), Dawn Tyler Watson, Angel Forrest, Steve Strongman, Edith Butler, Coral Egan, Smokin' Joe Kubek & Bnois King, Anik Jean, Antoine Gratton, Patrick Fiori, Christian Marc Gendron and Les Respectables. Sam has also been hired repeatedly by notable producers such as Guy Tourville (France D'Amour, Sylvain Cossette, Roch Voisine), Mark Plati (David Bowie, The Cure, Les Rita Mitsouko), Glen Robinson (Keith Richards, Tori Amos, The Ramones) and Rob Heaney (Cirque du Soleil, Kevin Parent, Jean-Pierre Ferland), to name but a few.
His busy touring schedule has carried him around the world. Sam has played hundreds of stages on four continents including many historic venues such as L'Olympia de Paris, numerous Zénith throughout France, the Centre Bell, Club Soda, Spectrum and Metropolis in Montreal, the Hard Rock Café and Universal Studios in L.A., and the Moscow International Performing Arts Centre in Russia, amongst others. Sam has also played prominent music festivals such as the Festival de Jazz de Nice (France), Playing with Fire Festival (Omaha, NE), South by Southwest (Austin, TX), the Festival d'été de Québec and has made regular appearances at the Montreal International Jazz Festival throughout his career.
He has made numerous studio and live recordings at prestigious studios such as Electric Lady Studios and Avatar Studios in New York City, Studio Méga in Paris, Planet Studios, Studio Tangerine, and Piccolo Studios in Montreal. An interview with Sam was featured in an article in the May 2006 (no.24) issue of France's popular drumming magazine Batterie Magazine.
In addition to being a seasoned live performer and a sought-after session player, Sam also excels at teaching. For the past eight years, he has been the drum teacher at the Montreal International Jazz Festival's annual TD Blues Camp and has been giving private drum lessons for almost 20 years.
Photos
Links
Share