Jeramy Burchett
Independent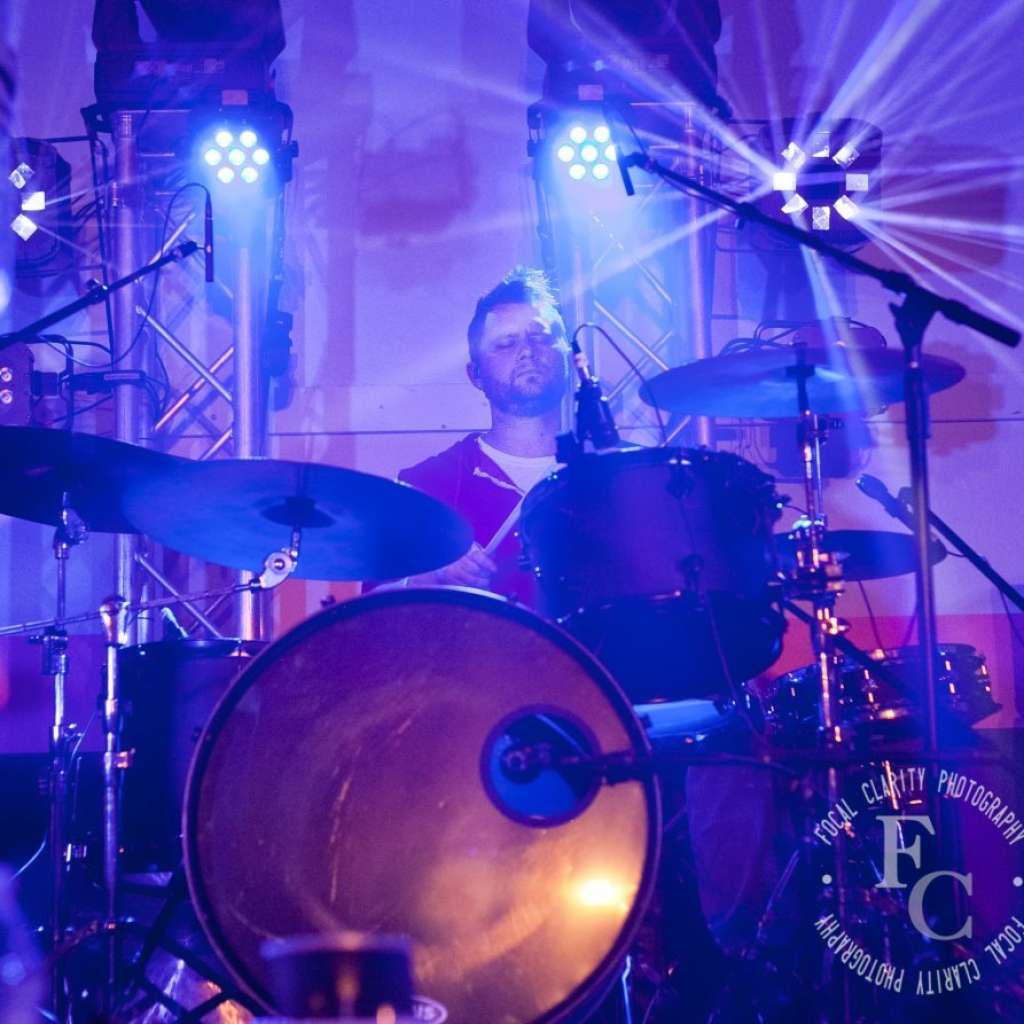 A producer once said that Jeramy Burchett's drumming would be the blended concoction of Vinnie Colaiuta's finesse and John Bonham's power.
While Jeramy laughs, he does recognize the influence of the two greats. Jeramy has been impressing producers and artists at a dizzying pace in his home town of Portland, Oregon, and the word about him is spreading quickly.
Creative, concrete and classy, It is said Jeramy began at an early age of 7- months in his mothers womb. His mother was a professional singer and during one of her concerts as she was right next to the drums, she felt Jeramy kicking "in time" with the drummer. While graduating to a muppets Animal drum-set when he was 3 years old, he destroyed it within a few weeks and mom and dad needed a break.
There was never any doubt that his instrument was the drums, even though he also had piano and trumpet lessons. In his 6th grade of school he was excited to start playing drums but was disappointed to find they dropped the percussion program, and he was left to play the trumpet.
After relentlessly playing on everything insight, his parents agreed at the age of 13 that he should start up the drums again. He began practicing countless hours every day, playing along with his favorite bands and studying drumming books. He continued through high-school and began to play with several bands. After graduating from high-school and spending a year at a community college on a full ride music scholarship, he moved to the midwest to attend college. Completing two years at a private college, Jeramy knew it was time to go professional. He got a call for a salaried position with a successful band in Nashville and moved there to work with them.
After a short period with the band Jeramy moved back to Portland and was instantly united with TEC award winning engineer Dean Baskerville. Baskerville fell in love with Jeramy's playing and as an engineer/ producer he saw how Jeramy's attention to sonic detail and exploration would be a great asset. They began a close partnership and later founded Fringe Creative Group. !
In 1999 Jeramy was summoned by one of the biggest speakers in the world as he joined evangelist Luis Palau in his house band and began traveling all over the US and UK. The Luis Palau organization began doing outdoor festivals which featured music, and the quality of the Palau band grew to new heights recruiting the likes of: Caleb Quaye (Elton John, Hall and Oats, Pete Townsend), Alex Al (Michael Jackson, Stevie Wonder, Dianna Ross), Pedro Eustache (Yanni, Shakira, Paul McCartney, Don Henley) and many more.
Jeramy has played with the Palau band off and on for 15 years and in front of nearly 2 million people.
He then moved on to work with No More Kings. He recorded their debut album, which has since won an L.A. music award and an Independent music award for best pop/rock album. He also spent 9 months on the Road and in the studio with the theatrically fused Dirt Poor Robins. Since Jeramy's 2007 stint with Dirt Poor Robins he has gone on to work with L.A. producers P.J. Bianco (Jonas Brothers, Mitchell Musso), Steve Sundholm (Jim Brickman, Joe Perry, Lil Wayne, Hall and Oates) and John Avila (Oingo Boingo) as well as many producers in Portland, Oregon. With P.J. and Steve, Jeramy played on songs for; Mitchell Musso, Demi Lovato, Katelyn Tarver, James Rousseau, Metro Station, Sophia Black, Savannah Outen and more. In 2013 Jeramy saw his drumming with Jim Brickman and Luke McMaster reach number 3 on the billboard AC chart.
Jeramy has recently backed artists including Chris Blair, Nate Botsford, Savannah Outen and Nathan Arnold. Jeramy also accepted an invitation to join a band with P-ditty protege Shannon Bex. Shannon was in the TV shows Making The Band (Danity Kane) and Fame. She now lives in Bend, Oregon and started a band called "The Show". The Show is an elite cover band only playing for exclusive clientele.
While Producing, developing artists, teaching at local colleges, doing sessions and playing live he also travels the world with his music non-profit. He started his own organization joining musicians with evangelistic organizations to share the gospel around the globe. He has been to over 40 countries in the past 14 years.
Jeramy currently lives in Vancouver, Washington with his Wife who is a session vocalist and finishing her degree in music therapy.
Photos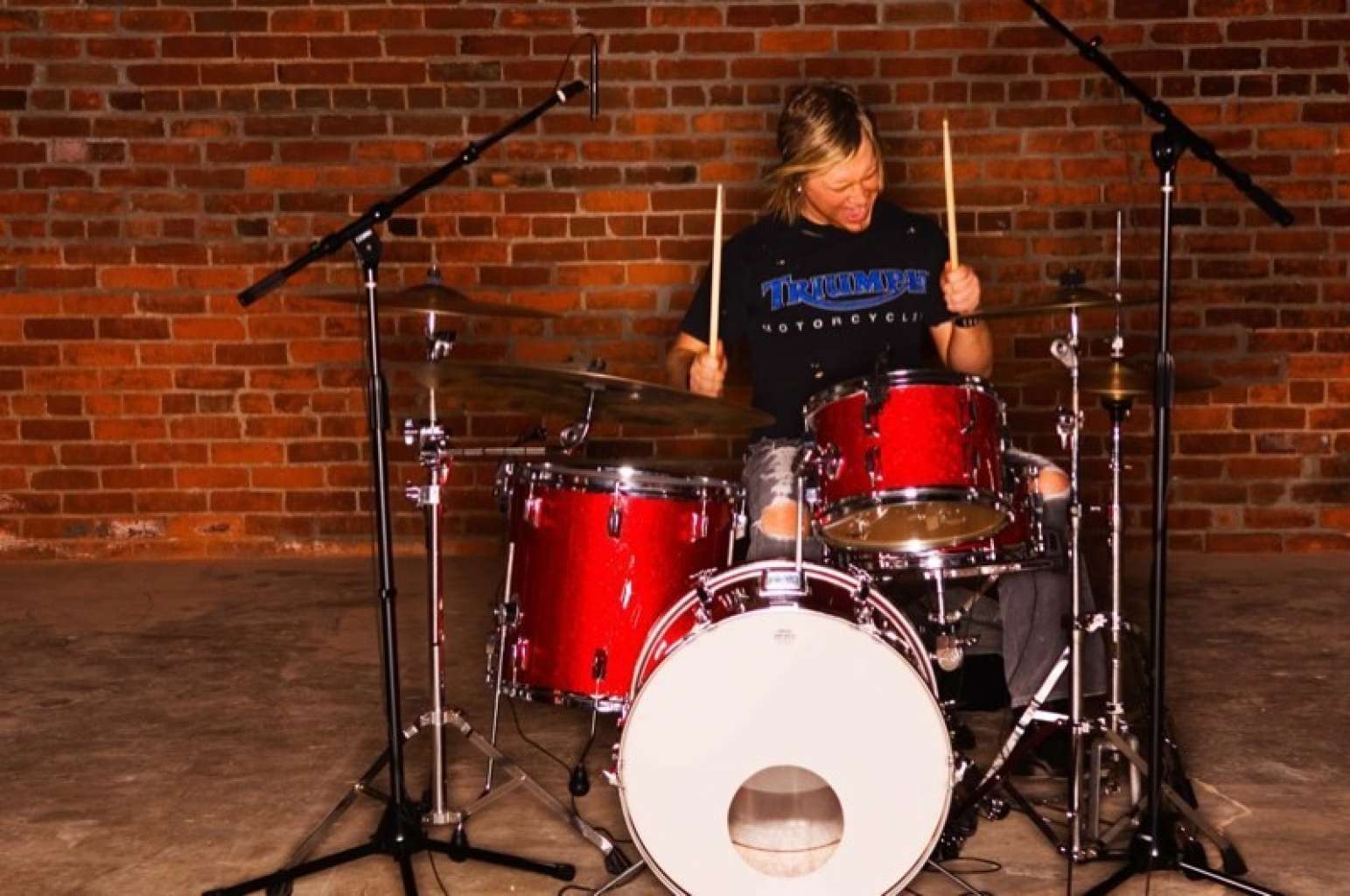 Share