Walt Lundy
Life Center Church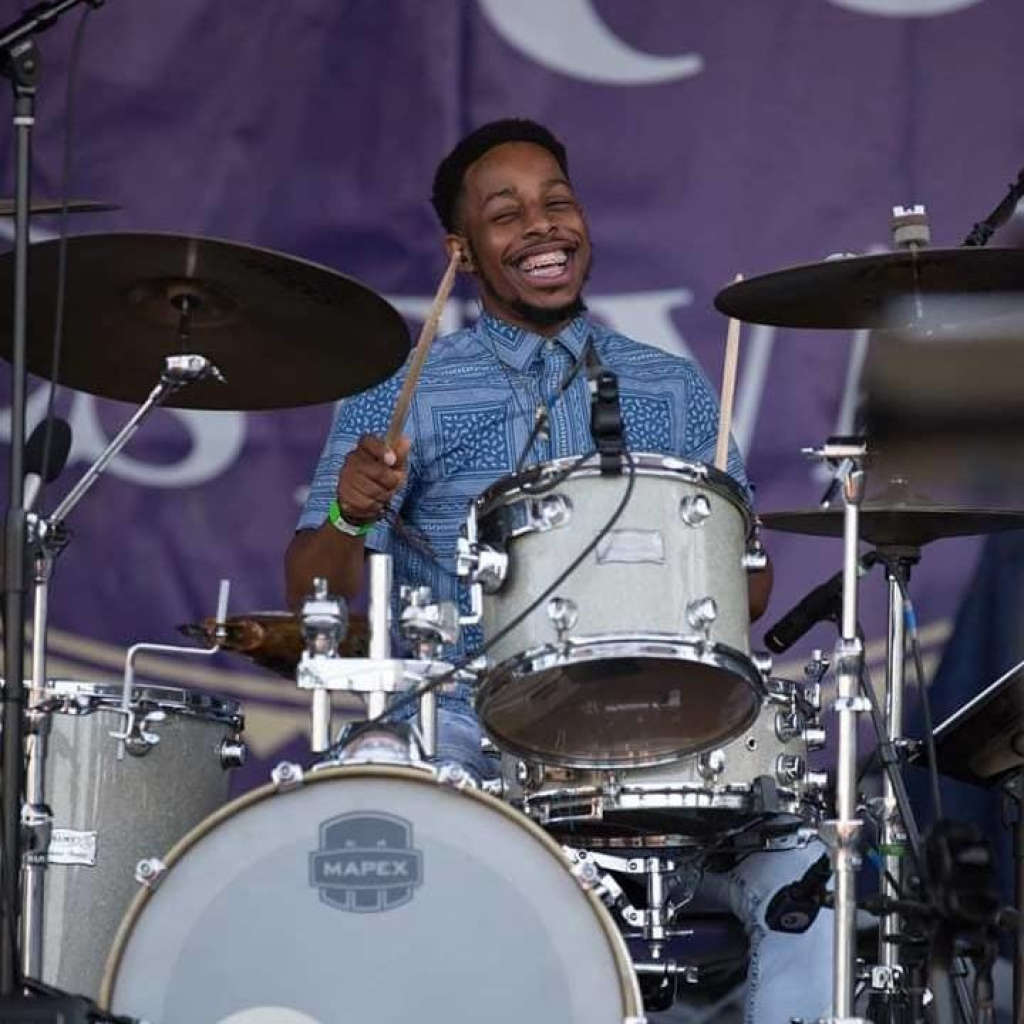 James-Walter Osro Lundy, III, AKA "Walt Lundy", a native of Emporia, Virginia, showed interest in music at the age of 4.
He started out as a self-taught drummer as he admired and studied contemporary drummers on video tapes and method books. His passion to become a professional drummer never diminished despite his limited exposure to the music industry. While in high school, he compromised his number one ambition to become a trumpet player in the high school marching band. At that time he obtained his ability to read music, learn the importance of being a band member, and develop of leadership skills.
After he graduated high school, Walt Lundy pursued his music career when he accepted a position as a trumpet player at a church in the city of New Orleans in 2010. As a member of the church band, Walt matured and enhanced his musical skills as a trumpeter as well as a drummer. In a short while, Walt was accepted as the full-time gospel drummer being fully committed to maximizing his creative potential as a distinguished percussionist. Though Walt Lundy has strong roo
ts in gospel music, his proven knowledge, skills, and musicianship is not limited to, but is enhanced by his creativity, perseverance, and progress he made within and beyond the gospel field. To date, Walter balances his gospel performances on Sundays with his weekly New Orleans gigs when he's not on the road. He has toured with several bands from coast to coast and is still expanding his horizon. He is currently the featured drummer for "Bonerama" and "Corey Henry and The Treme Funktet" along with several other bands based out of based out of New Orleans.
Walt Lundy is well-known and respected for his musicianship, knowledge of music, and his ability to adapt and perform various genres of music. Which can be seen and heard on his YouTube channel.
Photos
Links
Share