Jim Pugliese
Independent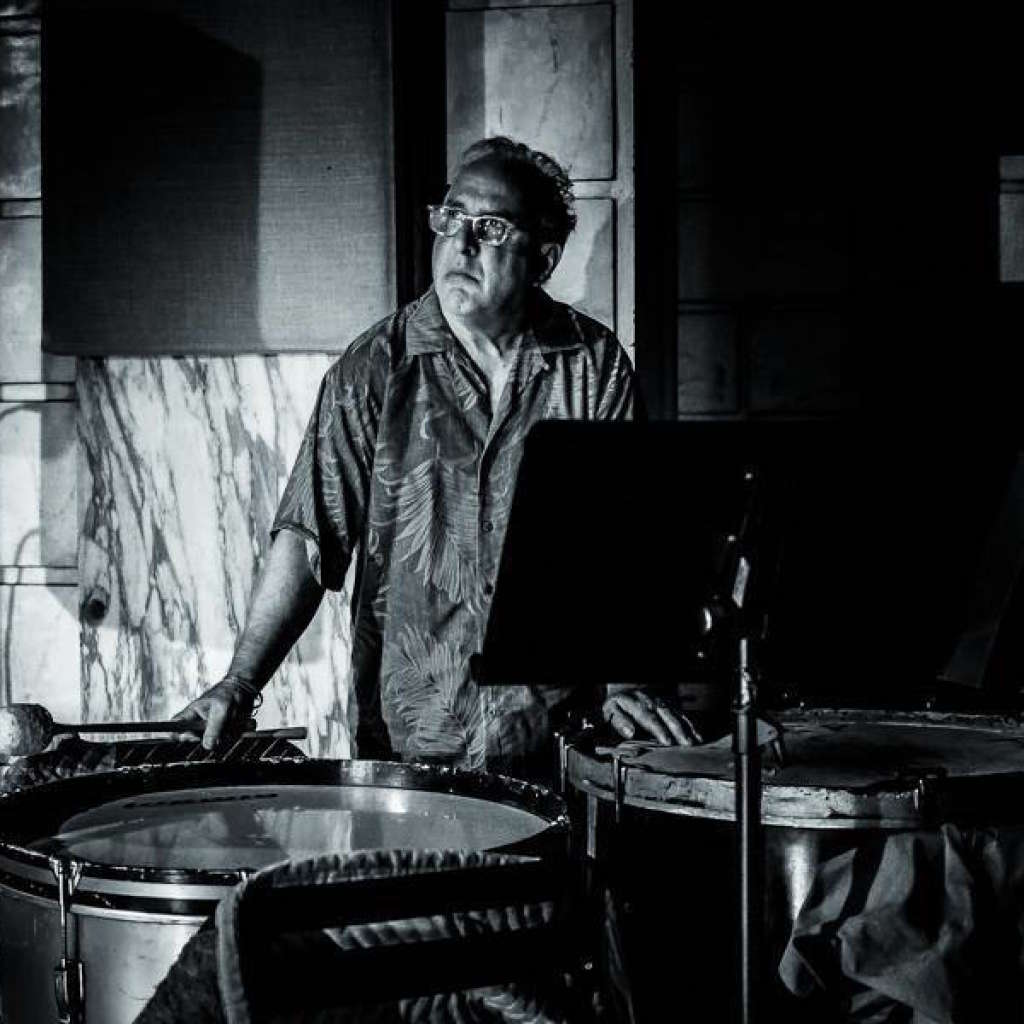 Jim Pugliese is a drummer, percussionist and composer His performing experience is diverse.
As a freelance percussionist he is in much demand and has performed with The New York Philharmonic Horizon Series (guest artist), New York City Ballet and soloist or performer on numerous new music and jazz festivals in Europe, Japan and the USA Jim grew up listening to and playing soul music and rhythm and blues. He went on to study percussion with Raymond Des Roches and by the age of eighteen he had recorded the music of Edgar Varese and Charles Wuorinen for Nonsuch Records. He continued performing and or recording new music with John Cage, Lukas Foss, Kent Nagano, Philip Glass and many more. He spent twelve years as a member of Dean Drummond's Newband and The Harry Partch Ensemble, studying and performing microtonal music. During this same period he developed an interest in Afro-Cuban music and studied drumming and rhythm with Master Drummer Pablo Landrum.
For the last twenty years, while living in the East Village of New York City, Jim has been improvising recording and touring with many of downtowns NY's most prominent composer/improvisers including John Zorn, Marc Ribot, Zeena Parkins, Bobby Previte and Anthony Coleman. He has recorded on over 100 CD's of new music, jazz, rock and movie soundtracks. His latest projects are a continuation of his vision to combine his diverse performing experiences into a single new sound with its base in rhythm. His music skirts and shifts along the edges of free improvisation, deep groove and New Music. The music reflects Jim's ongoing quest to explore the powerful, enlightening and spiritual secrets of rhythm and drumming and is inspired by his association and work with Nii Tettey Tetteh, master musician from Ghana, with Milford Graves, learning drumming and healing through the heartbeat and his continued study of the spiritual songs of the Mbira Dzavadzimu from Zimbabwe.
Jim's CD "Live @ Issue Project Room NYC" won "Best New Release of 2008" in "All About Jazz NY". His other current projects include a collaborative band "IDR" with Marco
Cappelli, exploring the relationship between Southern Italian Folk Music and Italian/American roots; the percussion trio Eastside Percussion,Ensemble 50 with Eleonor Sandresky, Mary Rowell and Kevin Norton and Mbira NYC.
As an educator Jim Pugliese has worked for the LE.A.P. organization for
over 20 years. LEAP is an educational service organization, which sends professional consultants into the public schools of New York City to work with students, teachers, and parents. Jim has worked in hundreds of elementary, junior high and high schools. He has conducted workshops for thousands of students, their parents and teachers. He has taught science, math, cultural studies and language arts through music and percussion and created and designed curriculum, integrating music into the academic subject areas. For many years he worked at Project Concern's Substance Abuse and Violence Prevention program at P.S. 285 in Brooklyn.
In 2005 Jim was given the opportunity to begin his "Dream" After-School Program. Presently he is the brainchild and supervising director for Leap's award winning Radical Arts Venue and Education Center (R.A.V.E). at CIS 22 middle school in the Bronx. Over the last eight years The R.A.V.E. Center has been the recipient of three major awards: The New York Life Award for Excellence in After-School Arts, the prestigious After- School Innovator Award from MetLife (one of only six schools in the country selected for this award) and in 2008 Jim was the recipient of the PASEsetter Award. Every year, PASE recognizes the best and brightest of New York City's youth development professionals. Chosen from hundreds of nominations, the five PASEsetter Award Winners exemplify the dedication, innovation, and accomplishment that is the hallmark of the New York City afterschool field. Jim has also been BMI's Composer-In Residence at La Guardia High School of Music, Drama and Art in New York City for the past ten years and presently also teaches the Percussion Ensemble and Improvisation Ensemble at La Guardia. Three of Jim's music composition students have had their Compositions selected to be performed by the New York Philharmonic on their School Day Concerts.
Jim has done workshops and master classes in Percussion, Improvisation, Conducting and Career Development in Universities throughout the United States, Europe, Japan and Africa.
Videos
Photos
Share